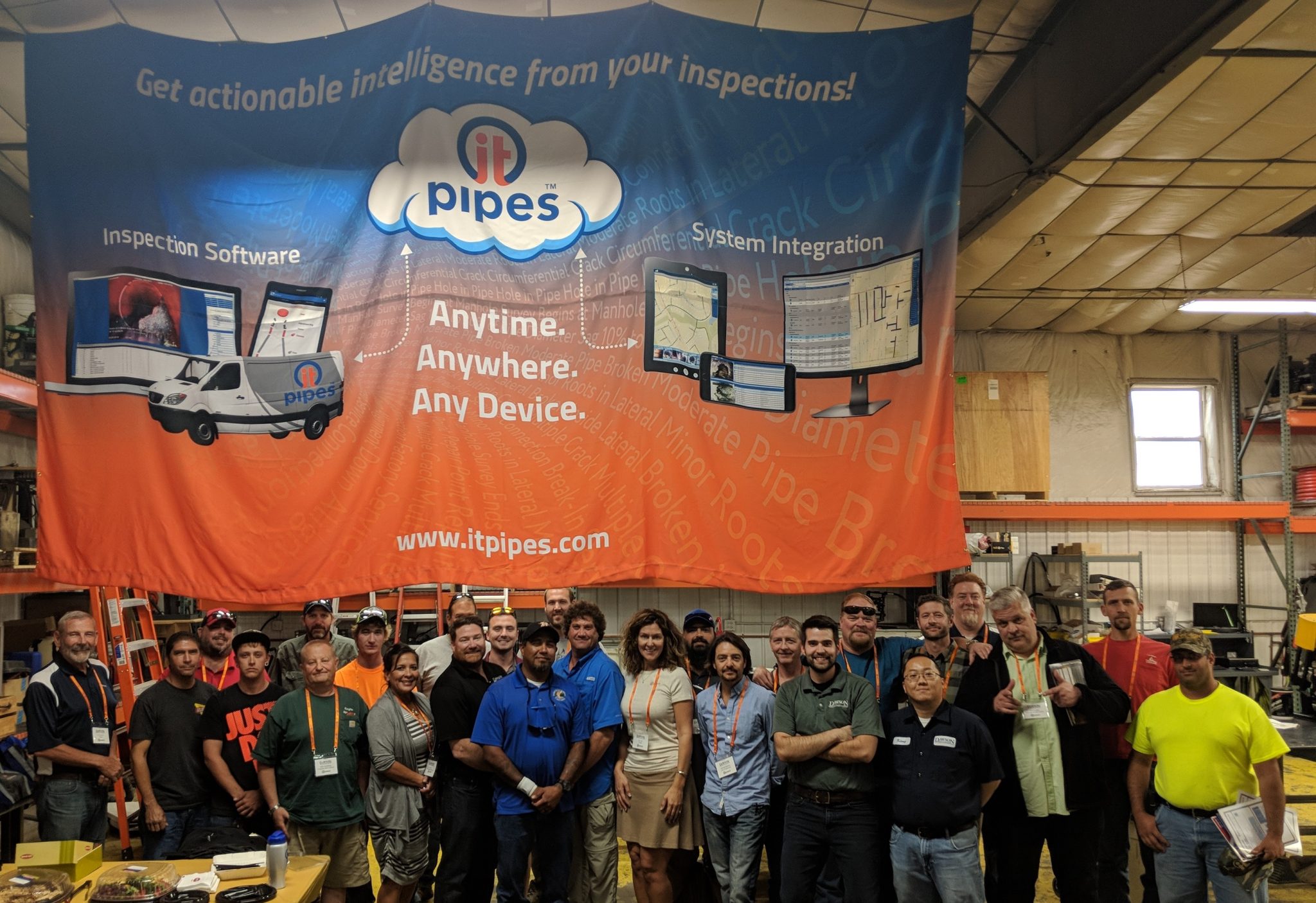 There are many factors that influence the operation and maintenance of water and wastewater assets. These factors differ from region to region and the best resources for knowledge of your specific region are people that deal with these same factors every day. Meet with your peers from other local municipalities, contractors and engineering firms at these special events! From operators in the field to planners in the office, if you work with ITpipes this is a wonderful opportunity to share knowledge with local contemporaries as well as ITpipes staff! Enjoy a relaxed and friendly atmosphere while you learn to maximize the benefits of our powerful software!
What is the benefit of attending?
Walking away from the UGM, you will have additional ITpipes product training and features and benefits, information on the latest hardware advancements for pipeline inspections, and valuable networking time with peers!
Cost
The live, one day events, will have a continental breakfast and lunch included.
Registration
If you are interested in attending one of our upcoming user group meetings, please fill out the form below. The maximum number of attendees is dependent upon the facilities so sign up early as our UGM's have been filled to capacity!
A separate registration is required for each attendee.
If payment is required for additional attendees, an invoice will be sent via email.
Bring your story and creature feature video!
In addition to all the other benefits of attending a UGM in your local region, you'll have the opportunity to earn ITpipes gear! Bring us your weird or wild creature feature video captured using ITpipes software. Don't have a submission for creature feature? Make a video of yourself with your "user story" telling us about your favorite feature in ITpipes or how or software has made your job easier or better! Best submissions will earn you ITpipes gear of your very own. (videos should be 3 minutes or less)
No upcoming User Group Meetings in your area?  To organize an upcoming UGM, please contact your ITpipes sales rep!
User Group Meeting Sign Up
If you would like to take part in our event, please fill in your details in this Event Registration Form below and you will be automatically registered. Event registration must be completed at least seven (7) days prior to the event.
Please register each individual attending separately – thanks!
Fields marked with an * are required.
Rocky Mountain, Spring 2023
Gulf South, Fall 2022
Upper Midwest, Spring 2022
San Francisco Bay Area, Winter 2019
Northwest Illinois, Winter 2019
Dallas, Texas – Spring, 2019
Maine – Spring, 2019
North Carolina, Fall 2018
California, Fall 2018
Colorado, Fall 2018
Alabama, Summer 2018
Maine, Spring 2018
*If you are interested in sponsoring or organizing a UGM in your area, please reach out!