The Ultimate Solution for Sewer, Stormwater, and Freshwater Pipeline Inspections
ITpipes empowers users to efficiently gather, analyze, and oversee their pipeline inspections. Our highly-configurable software allows for quick and efficient integration of asset inspection data into a unified, user-friendly, powerful system.
Unparalleled Integrations: Integrate seamlessly with Esri and leading asset management software like Cityworks, Cartegraph, and many more
Hardware Agnostic: Compatible with almost every CCTV camera system
Certified: Meets industry standards like NASSCO, PACP, SPICAP and others
Unlock the Power of Efficient Pipeline Inspections
See What Municipalities and Contractors Love About ITpipes
Everything You Need, All in One Place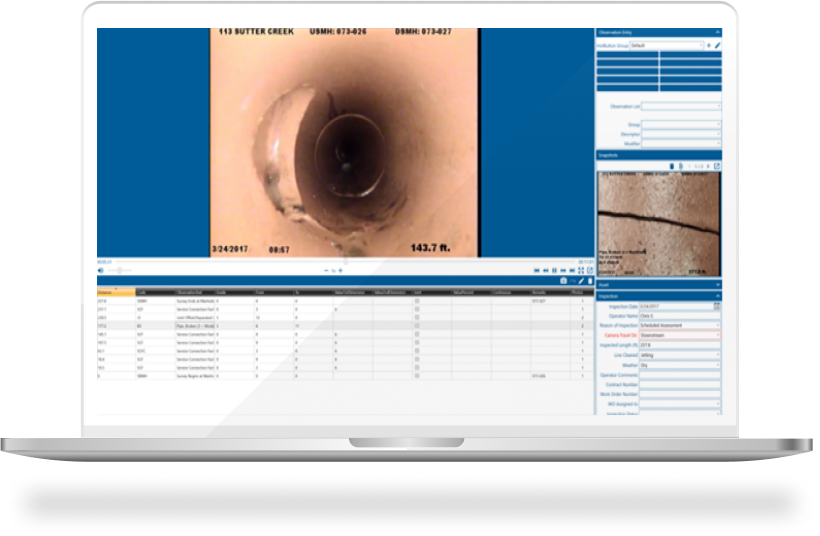 Rapid Inspections
Accelerate CCTV pipe inspections and minimize training time with easy-to-use interface and tools
Seamless Esri Integration
Work offline with accurate Esri GIS web map integration
Certified
Meets industry standards like NASSCO PACP and SPICAP
Built-in Overlay
Use software or hardware-based overlay encoding
H.264 Video Recording
Save drive space with advanced compression while retaining high image quality
Automated Tools
Streamline work and save time with features like auto-population
Automated Bi-Directional Sync
Sync assignments, maps, and inspections between office and vehicle
Configurable Reporting
Create reports with industry standards and customizable options
Hardware Agnostic
Integrate flexibly with almost every CCTV camera system
No More Data Silos
Easily create and sync data deliverables to avoid silos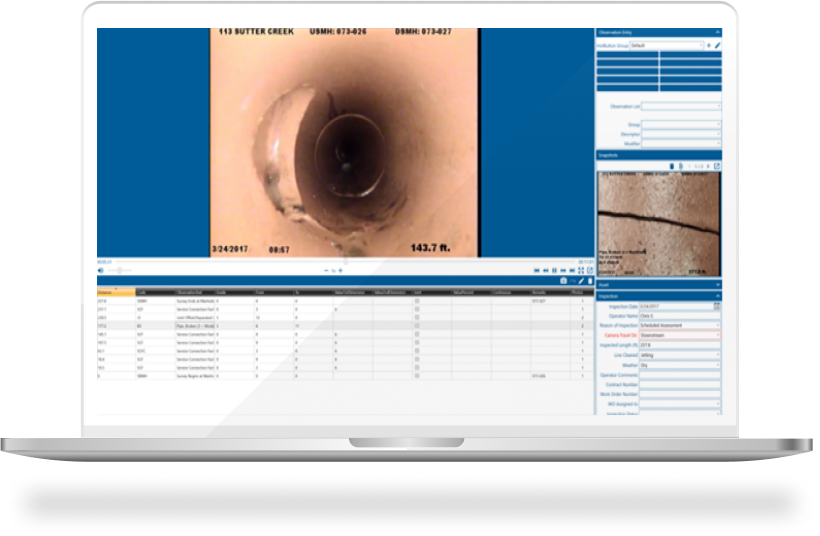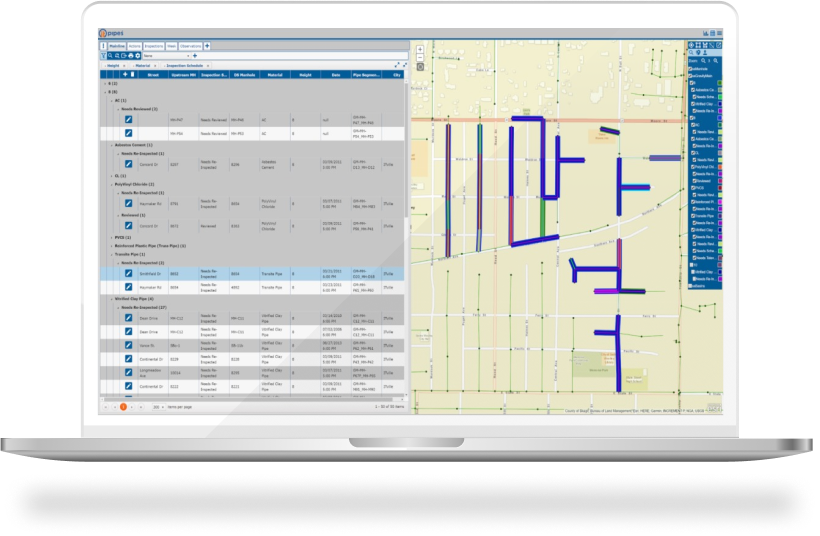 Actionable Intelligence
Make informed decisions with actionable intelligence provided by powerful reporting tools
Robust Integrations
Built-in seamless sync with Esri and leading asset management software
H.246 Video
Stream high-quality footage with playback speed controls
Filtering and Querying
Conduct drill-down analysis and detailed reporting on collected data
Easy Inspection Access
Easily launch inspections from maps, asset systems, and other apps
Made for Teams
Collaborate with quick inspection access, reporting, and scheduling tools
End-to-end Management
Manage end-to-end workflow including planning, scheduling, and review in one place
Automatic Data Syncing
Sync new inspection work orders automatically between the office and field inspection vehicle
SmartTabs
Get instant access to key reports and insights with real-time tab updates
Collaborative Planning
Share via email or links for quick collaborative planning and review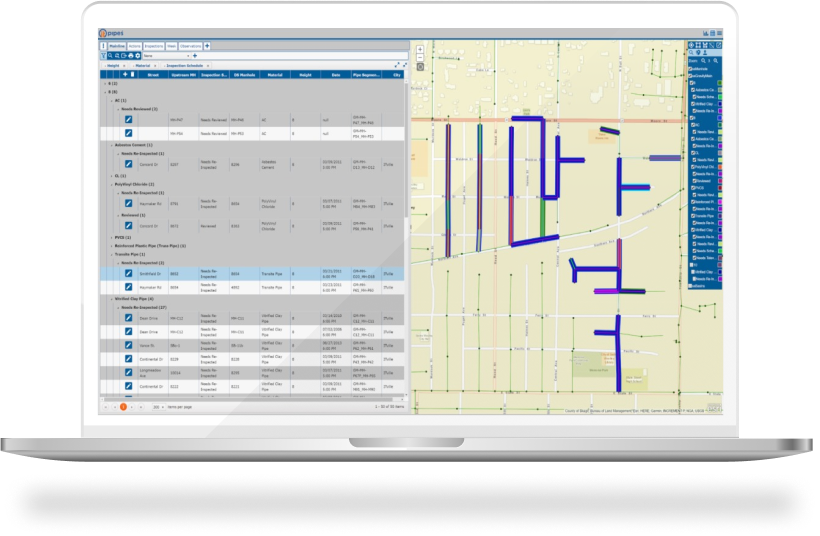 Want to See ITpipes in Action?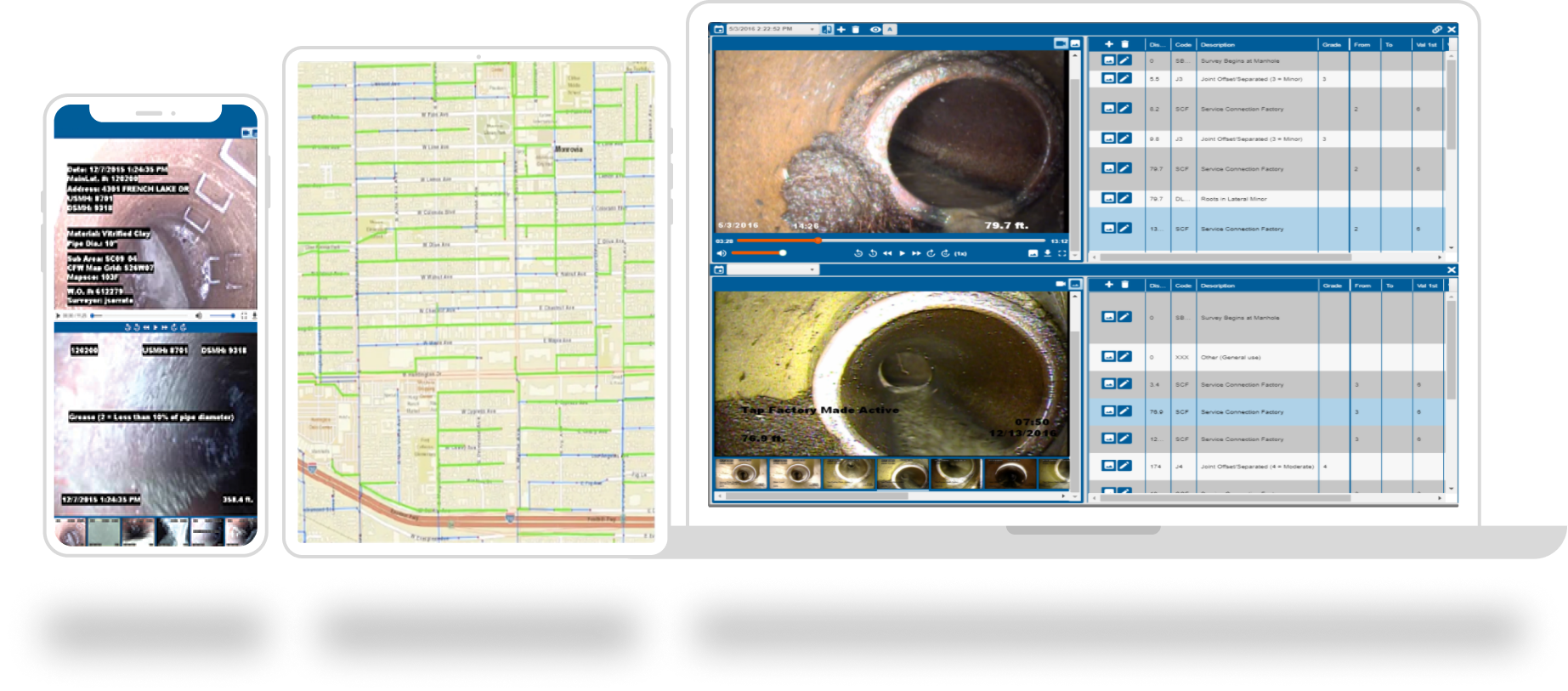 1407B 33rd Avenue Seattle WA 98122