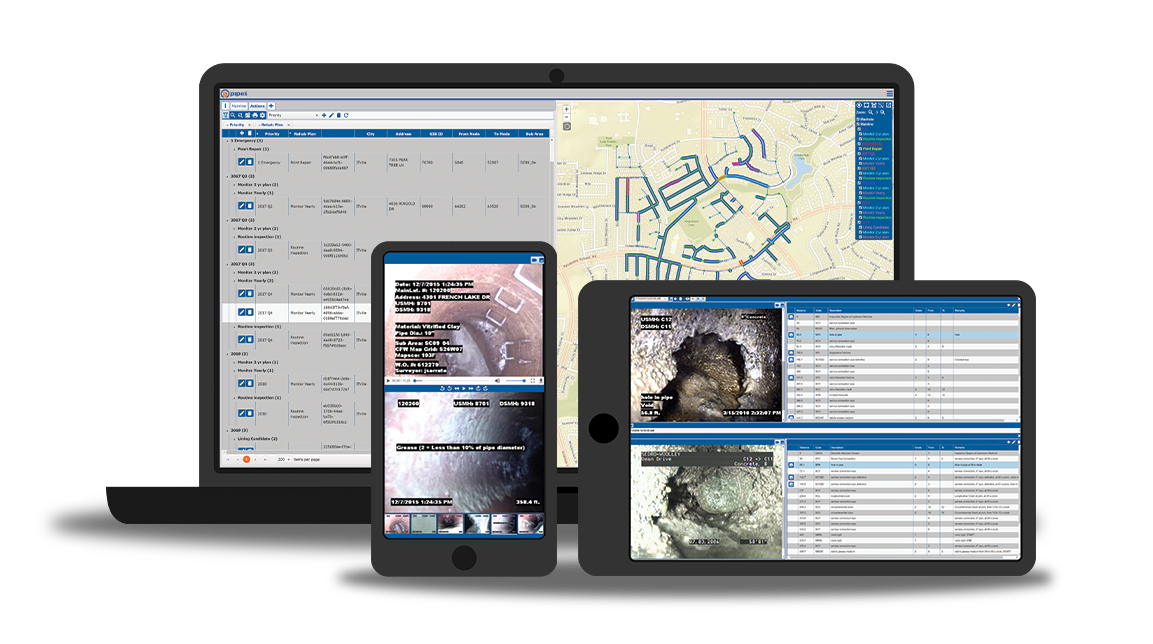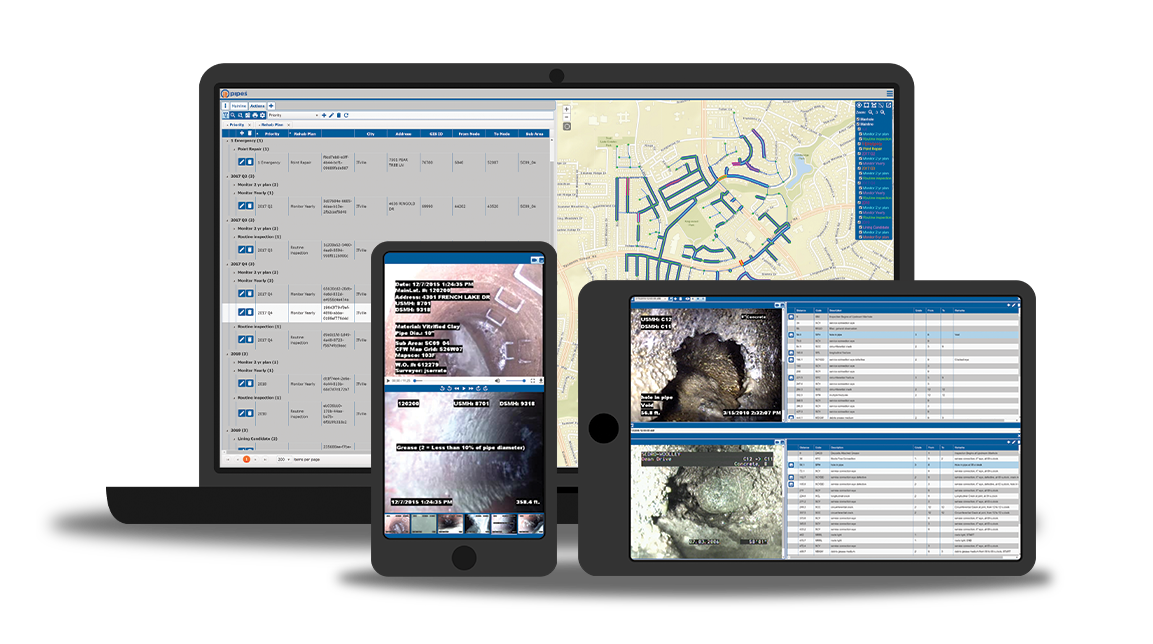 Inspection Access and Reporting Streamlined
ITpipes Sync Automates the Organization of Inspection Data
ITpipes Sync eliminates the need to manually merge, upload and organize your inspections! Data organizing, transporting hard drives, merging, uploading etc. can take more time and effort than actually performing the inspection. ITpipes Sync can automatically merge new inspections from the field into the office for streamlined inspection access and reporting!
Multiple Departments – Multiple Contractors
ITpipes Sync is deployed for agencies with multiple departments, by contractors with multiple projects and clients, and by clients looking to integrate inspections into other systems. With automated management of your underground asset inspections, Sync lets you set it and monitor!
Centralize Your Inspections
Scheduling and asset details transfer to the inspector for rapid inspections. Completed inspections transfer in for quick sharing and easy inspection access!
Link all your portable systems or incoming contractor work to a central project. Set Sync to work with multiple inspection databases, such as sewer and storm or manhole and culverts.
Boost Productivity
Reduce wasted time managing hard drives or other media, that are often physically misplaced, damaged or are disorganized.
Automatic Information Upload
Comprehensive inspection information is automatically uploaded, when complete, for pipe inspection QA/QC and review. After initial configuration, inspection projects are synced with little to no direct involvement.
Dynamically Updated Intelligence
Sync happens on demand or based on a predefined schedule, but even better than that, each time sync happens your inspection information is up to date. This means the inspections available for comprehensive review and reports and maps are dynamically updated as new inspections are completed!
Tracking and Notifications
Sync tracks all details with a comprehensive audit trail and can send an email notification if there is an interruption. This reduces clean-up and QC efforts, and ensures your inspections are where you want them, when you want them.
Easy Inspection Sharing
Automated email notification keeps communication open.  Configure the system with your preferences and keep your inspection program moving along. For example, send GIS discrepancies to a GIS admin for easy updating. Send an inspection that logged a severe hole in pipe to a supervisor. Finally, send notification of a line completion to an engineer. Any criteria can be configured to keep your team updated!
Work Order Scheduling & Download
Advance scheduling by supervisors and planning can be transferred via sync to an inspector's to-do list. This simplifies scheduling, eliminates operator manual entry of data, and gives the inspector location intelligence for asset confirmation.
Configure to Suit Your Workflows & Business Processes
Numerous options exist for unique configuration and setup of specific syncing needs for your business processes.