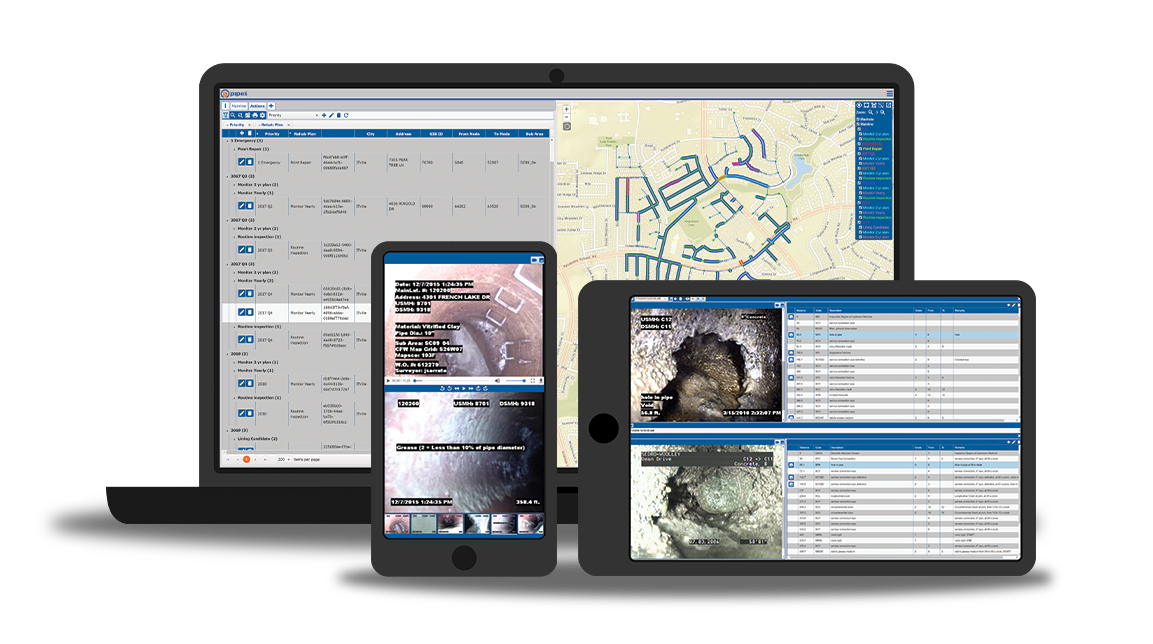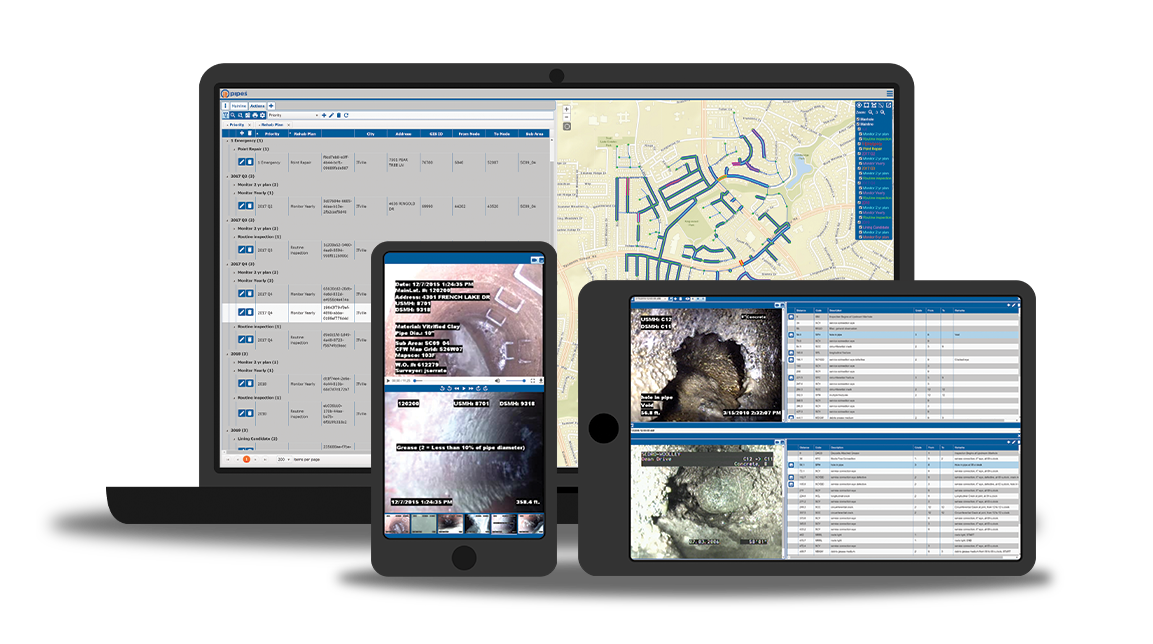 Asset Management and Pipeline Planning.
Inspections when and where you need them.
ITpipes automatically integrates pipe inspections into your preferred Asset Management System (AMS)! Going far beyond simple data transfer, this integration not only covers unplanned/emergency inspections, but live field scheduling from a map, rescheduling of inspections, inspection completion, upload and closing, and inspection sharing. 
Integration to AMS provides comprehensive inspection access direct from your AMS, using ITpipes Web View.  Each AMS does have different features for integration, therefore we are glad to provide details upon request. 
ITpipes integrates with mapping and several AMS vendor platforms, such as Esri, Cartegraph, Cityworks, infor, CentralSquare (formerly Lucity), NEXGEN, Beehive Industries, and IBM Maximo (all shown below). Select a specific vendor icon for additional information.